NEWS
Denied: Katherine Heigl Not Leaving Grey's Anatomy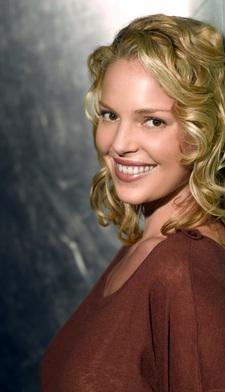 Katherine Heigl is not leaving Grey's Anatomy, ABC President Steve McPherson announced at the TCAs, shooting down rumors that Dr. Isobel "Izzie" Stevens would be gone by season's end next year.
Despite controversial comments the actress has recently made about her show, Steve says, "she's absolutely staying with the show. There's an unbelievable storyline for her this year. We are excited about that."
Article continues below advertisement
According to online reports, the juicy plot in store for Izzie involves a fatal brain tumor, but Steve declined to comment.
"You'd have to ask creator/producer Shonda Rhimes about that," he says. "If I ever give away any secrets, my show runners beat me up."
Tumor or no tumor, the "unbelievable storyline" should no doubt please Katherine, who infamously withdrew her name from Emmy consideration this year because she believed writers failed to produce good material for her last season.
MORE ON:
Katherine Heigl
Get The Top 6 Celeb-Loved Skincare Products For Under $60, Used By Alexandra Daddario, Alicia Keys, Katherine Heigel, Lori Harvey, Ruby Rose, More — Shop Now
Slammed By The Stars: Kim Cattrall, George Clooney, More Spill The Tea On Toxic Work Environments, Horrible Costars, Terrible Projects
"I did not feel that I was given the material this season to warrant an Emmy nomination and in an effort to maintain the integrity of the academy organization, I withdrew my name from contention," Katherine told the Los Angeles Times in June. "In addition, I did not want to potentially take away an opportunity from an actress who was given such materials."
The 29-year-old scooped up the Best Supporting Actress in a Drama Series statuette last year.
Her gracious or backhanded move -- depending on how you look at it -- only amplified speculation that the star wanted to check out of Seattle Grace Hospital for good. In 2007, she temporarily dropped out of contract talks over salary disputes, and, after scoring a box office hit in Knocked Up, was rumored to be itching for more life on the big screen and less on the small screen.
"She is a fantastically talented actress," Steve adds. "Whenever there is turmoil on a show, it's unfortunate," he said. "I never like to see when any of them take it lightly...There's so many people who work so unbelievably hard, everyone from the grips to the writers to the EPs."