NEWS
Denise Richards Tweets Out a Rant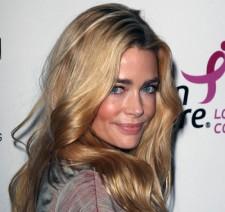 Denise Richards sent out some defensive Tweets today after she was accused of taking a photo op at the park with her two girls that she shares with Charlie Sheen. Apparently, it looked like she was trying to make a statement about how she's doing in comparison to her ex, but the Tweets don't lie.
Denise insists she was simply spending a normal day at the park with her girls. She wants everyone to know the photogs followed her and she did not seek them out.
Article continues below advertisement
"for all the negative nellies out there, I DID not have a f..ing photo op with my kids at a park when there is drama u get followed more," Denise Tweeted.
"I genuinely love to be with my girls and don't have a nanny raising them," she added. "They are my #1 priority and always will be."
Later Denise apologized for Tweeting while upset.
"sorry had to vent s*** pisses me off sometimes..one day..I will spill my guts about EVERYTHING," she said.
Is that a threat or a promise?