NEWS
Dennis Leary Slips Up on 'Late Night' & Reveals Huge Plot Twist in 'Rescue Me' Finale?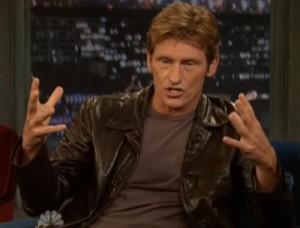 Dennis Leary may have divulged a little too much information about the season finale of his hit FX show, Rescue Me, Tuesday on Late Night With Jimmy Fallon. What did he dish?
Dennis was chatting with host Jimmy Fallon about all of the emotions that went into the final day of shooting Rescue Me and slipped a hint about the series finale!
**WARNING: Below content may contain SPOILERS!!**
Article continues below advertisement
"The final scene that we shot, without giving anything away, is a funeral scene," Dennis said, which wasn't a big surprise since the scene has been shown in previews for the finale, airing tonight at 10 p.m.
But next came the slip: "I was off-camera that day."
The fact the Dennis was "off-camera" could mean that his character, Tommy Gavin, might not survive the series. Speculation has been running rampant.
Looks like we will have to tune in tonight to find out.
Watch Dennis on Late Night in the clip below!