NEWS
Dennis Quaid "Went to McDonalds Everyday" to Gain Clinton Pounds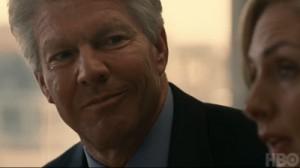 Dennis Quaid really got into character to play Bill Clinton in HBO's upcoming feature The Special Relationship."I gained 35 pounds for the role," the actor told PopEater.
"I could have worn a suit to enhance my weight, but I didn't want to go that route," the actor told PopEater in an exclusive interview. "I did it the way he did: I went to McDonald's every day."
Article continues below advertisement
Dennis said that gaining wait for a purpose is a whole other ball game.
"Well, it's different when you're doing it for work. You feel like a baby on a feeding schedule," he told PopEater.
Dennis' highly-anticipated role as Clinton has gained a lot buzz and PopEater calls his performance "outstanding."
Dennis calls AnnaSofia Robb, the young actress who plays his on-screen daughter Chelsea Clinton, "just fantastic, incredible. She's a little Meryl Streep, I think. She's so good."
The Special Relationship is the third film from screenwriter Peter Morgan about former British Prime Minister Tony Blair, following 2003's The Deal and 2006's Oscar-winning The Queen.
Actor Michael Sheen resumes his role as Blair, along with Helen McCrory as Cherie Blair and Hope Davis as Hillary Rodham Clinton, in the film which documents the "behind-closed-doors story of the unique relationship between the Clintons and Blairs from 1996-2000."
Article continues below advertisement
Dennis recently finished filming the big screen flick Soul Surfer, according to PopEater, in which he plays Tom Hamilton, the father of Bethany Hamilton, the champion teen surfer who lost her arm in a near-fatal shark attack in 2003.
"It's such a great inspirational story. I just had to be a part of it. It was a no-brainer," says Dennis of the film, which also stars Helen Hunt and Carrie Underwood. "I saw Hamilton on TV and I was so moved by the way she took lemons and made lemonade out of what happened to her."
Check out the trailer for The Special Relationship!