NEWS
Desperate Housewives: Another season for Andrea Bowen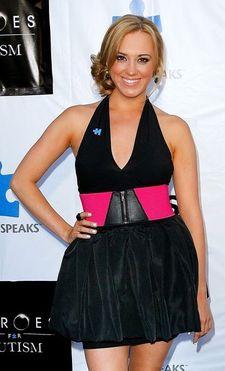 For all you Desperate Housewives fans who have been wondering what's up with Susan daughter since she had that saucy affair with her college professor (played by Steven Weber), your curiosity will be quenched come this fall.
Andrea Bowen will return on the series next season, the TV Fanatic has learned.
She'll be back in her signature role as Julie Mayer, who's now a 24-year-old collegiate.
And get this! The 19-year-old actress is ready to do some sexy, steamy scenes if the script calls for it.
Article continues below advertisement
"That would be so funny if that happened because the crew is so used to me being such a little girl," she shared with an OK! reporter during the 20th Annual GLAAD Media Awards at the Nokia Theatre in Los Angeles on Saturday.
"They would be more uncomfortable than I would!"
Catch a new episode of Desperate Housewives on Sunday, April 26 at 9 p.m. on ABC.