NEWS
Destiny's Child Reunites to Face Lawsuit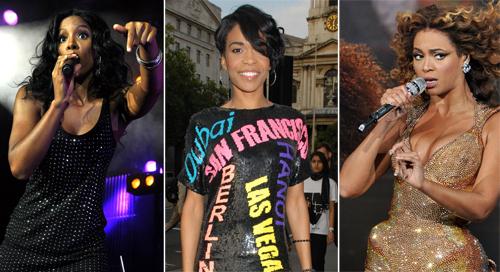 It looks like Destiny's Child will be together once more, but not on a stage singing in harmony. Beyoncé, Michelle Williams and Kelly Rowland are reportedly heading to Chicago next week to duke it out over a copyright infringement lawsuit for their song "Cater 2 U," according to the New York Daily News.
Kelly, for one, is said to be unhappy over the legal battle, and blames Beyoncé's dad.
"Matthew Knowles has a long history of trying to get songwriters to add Beyoncé's name to songs she didn't compose, just so she gets publishing royalties," NYDN cites an insider as saying of the group's manager. "That information eventually became widely known, and now anyone who wants to accuse Kelly or Destiny's Child of stealing material has ammunition to file a lawsuit. Kelly is livid."
Article continues below advertisement
Beyoncé's songwriting chops have been under the magnifying glass before: In 2006, Ne-Yo was none too happy with the diva when she said she wrote "Irreplaceable" "for her girls." Ne-Yo's story had it differently — he says he wrote all the lyrics and got a tiny bit of help from B on the melody.
Kelly seems like she might have a bit of a beef with Matthew beyond the suit, as she fired him as her manager earlier this year.
MORE ON:
michelle williams
"She and Beyoncé remained cordial at first," the source tells the paper. "But things have gotten tense since Kelly griped that Matthew is the cause of this lawsuit."
"Kelly isn't happy having to fight these allegations," continues the source. "She feels as though this is just another mess that Matthew got them into while only trying to serve the sole interest of his daughter."