NEWS
Did Britney Spears Steal "Hold It Against Me" Song Title?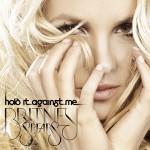 Britney Spears new single, "Hold It Against Me," has been praised this week for its success, but now comes the criticism. And believe it or not, it comes from the country group Bellamy Brothers, who say she stole their title.
OK! GALLERY: BRITNEY SPEARS STEPS INTO HIGH GEAR WITH DANCE PRACTICE
David Bellamy, of the Bellamy Brothers, spoke with Entertainment Weekly about the similarities he sees between the title of Britney's new song and their 1979 hit, "If I Said You Have a Beautiful Body Would You Hold It Against Me?"
Article continues below advertisement
"It's not everyday you get in the middle of a Britney Spears brawl," he said.
Though he admits the phrase is common he added, "this particular title is kinda hard to disguise, because the title is the song. It's not like saying, 'I love you, baby.' "
But he's not ready to take legal action against Britney.
"I just have to see what the intent was," he said. "I just kind of found it unoriginal, and I guess it makes us realize how old we are, because they're recycling our titles already."