NEWS
Lucille Ball Hid Highly Addictive 'Pep Pill' Habit Years Before Sudden Death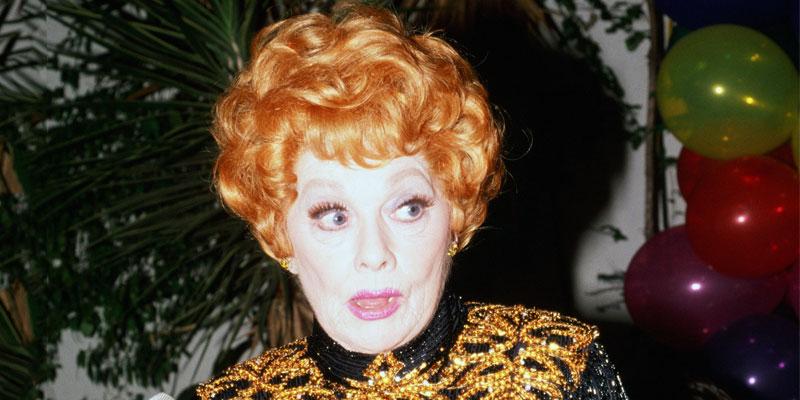 Fans were heartbroken and shocked when on the morning of April 26th, 1989, Lucille Ball died of a ruptured aorta at age 77. The beloved I Love Lucy actress who delighted the world with her cheeky comedy, gorgeous appearance and on-screen talent, was noticeably healthy in the days leading up to her sudden passing. But was a toxic habit to blame for her declining health? REELZ's new docuseries, Autopsy: Lucille Ball, reveals new details.
Article continues below advertisement
"I can see from personal testimonies that Lucille was prescribed the drug Dexedrine. This is a powerful stimulant and can be highly addictive. Dexedrine is an amphetamine, also known as speed or uppers or pep pills," says forensic pathologist, Dr. Michael Hunter in the show.
With a young family to care for and an impossible work schedule, it seems Ball felt she needed some help to keep up.
"Really surprising to find a Dexedrine pill box in her medicine cabinet, but there it was!" recalls Ball's former friend, Paula Stewart.
The pills were readily available and would've allowed her to keep up with her busy schedule.
"I think we need to remember where this woman came from. She was so poor that 'Nothing's secure. So I need to be able to control as much as I can what's around me, because actually it feels very precarious.' And so we begin to see kind of a very strong worth ethic developing in her from quite a young age," says psychologist Dr. Linda Papadopoulos.
"If Lucille was addicted to Dexedrine, this would've had a significant impact on her heart by artificially speeding it up, which could've effectively worn it out. I wonder did Dexedrine push her towards the catastrophic aortic rupture that led to her death," adds Hunter.
Autopsy: Lucille Ball airs Sunday, March 10 at 8 ET / PT on REELZ.