NEWS
Did Paris Hilton Start Scuffle With Paparazzi?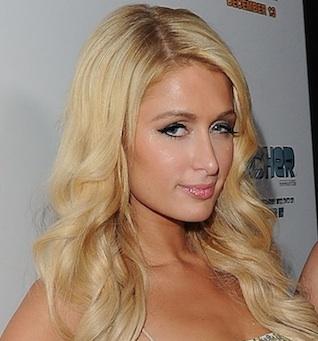 Looks like Alec Baldwin isn't the only celeb making headlines for a paparazzi scuffle these days.
Paris Hilton was reportedly caught in the middle of a scuffle early yesterday morning with a photographer at Katy Perry's Part of Me premiere after-party.
OK! NEWS: PARIS HILTON LANDS DJ GIG IN BRAZIL
Photographer Billy Barrera told RadarOnline he bumped into Paris in the parking garage when he was en route to the bathroom. "It was 3:30 in the morning, the party was over and I was just walking through the parking lot to go to the bathroom when I see Paris, so I turned on my camera."
Article continues below advertisement
He added, "I wasn't expecting to get jumped! I've shot Paris a lot and am always nice to her."
OK! NEWS: PARIS & NICKY HILTON PARTY THE NIGHT AWAY IN CANNES
Paris allegedly started the altercation and according to Billy, she was "acting like she was on drugs."
As for the scuffle itself, he explained, "She attacked me for no reason, like you can see on the video, but what you don't see is that she was hanging off my neck like a piggy back ride as I walked up to the next garage level."
At that point, the photographer said her friends "all started attacking me" and when they got up to that next level, he yelled for help. Other photographers came running and shot some video.
And that's not the end of the story. Billy added, "Some chick who was with the nightclub came after me and tried to take my camera and buy me out."