NEWS
Did Tom Have Anti-Scientology Book Pulled?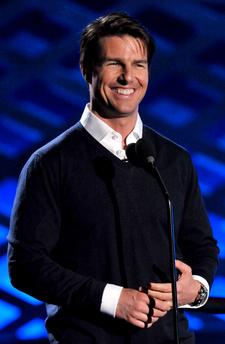 Superstar Tom Cruise may have just been listed as the most powerful celebrity male, but does the actor have the pull to scare online mega-market amazon.com?
John Duignan, the author of a recently published book that is very critical of Tom's religion of choice, Scientology, is up in arms, claiming that the Valkyrie star pulled strings to have his book, The Complex, taken off Amazon's British website.
Article continues below advertisement
"I believe Tom Cruise influenced them," the author, who says he was once a high-ranking official in the church, tells the NY Daily News.
However, reps for the actor say it just isn't so — a sentiment echoed by the folks at Amazon.
According to a statement from the online superstore, an anonymous person in England has alleged that the book contains "false claims" about him or her and therefore, "U.K. law gives us no choice but to remove the title from our catalogue" while the matter is still legally pending.
The book is still on sale here in the U.S. on amazon.com, though as of Monday morning it was listed as "temporarily out of stock."