NEWS
Diddy Goes Dodger Blue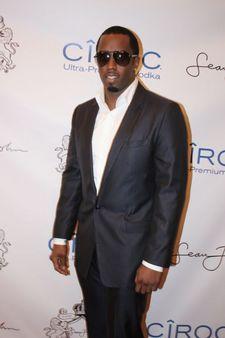 In typical Diddy style, Thursday night's bash in the private loft of West Hollywood's Foxtail Lounge was a no-holds-bar event.
The P-man hosted a party--not for celebrities, but for the stars of the Los Angeles Dodgers. Guests including Eric Gagne and Ben Sheets sipped on Ciroc Vodka and imported Champagne while the DJ spun tunes to the 75-plus crowd. There were even a few Diddy songs mixed in just for laughs!
Article continues below advertisement
The music mogul spent most of the night enjoying the lounge's smoking room, which featured copper walls, zebra skin rugs and plush leather couches. Decorative holes in the walls made the room acceptable for smoking indoors. Many of the guests sat at rounded booths with tables that sported a built-in ice chest that held multiple bottles at once.
We hope partygoers had assigned designated drivers--No food was served. An eyewitness tells OK!, "It was all about drinking and dancing all night!"
Meanwhile, Diddy is managing to keep on top of the summer Olympics in Beijing, China.
In an interview with Nymag.com, he said he'd like to introduce a new sport to the games: Bedroom Athletics. Diddy added that he, of course, would be a gold medal contender in this sport and would be willing to take on any challenger willing to prove him wrong!
"Just so you know, that's supposed to be funny," he told the mag. "Even though I'm serious."