NEWS
Diddy: "I'm the King of Celebration!"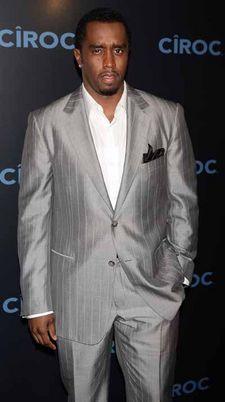 Sean "Diddy" Combs took a few minutes to speak with OK!
after a press conference held to announce his new marketing partnership
with vodka brand Ciroc. He sat down and told us what it's like to be
considered "the king of celebration."
"I find a way to entertain
you whether it's through my music, my fashion or my restaurant. I take
a lot of pride for being known as the king of celebration. This
partnership with Ciroc organically fits into that portfolio of
Article continues below advertisement
business ventures," he said.
He added, "Nobody makes a vodka
that speaks the language of the way our lifestyle goes and the way we
celebrate young adults. I feel like they're going to be searching for
the best and I want to give it to them."
But it wasn't all
business for the music mogul. He proudly discussed the new additions to
his family, his twin daughters. "They're doing great, they're
incredible. They're growing everyday. They're starting to talk and
stand and walk. It's one of the greatest times of my life."
But
Diddy, 37, makes it clear that he knows you know he's not a one-sided
kind of guy. "Life is a balancing act. You have to make sure you make
time for your personal life," he said. "Business-wise, I've been
working on a lot of things that were done two years ago. A lot of
things have been in the works and are just coming out now."
Really,
he sums himself up better than anyone else can. "I guess I'm the guy
that's known for doing a lot of things and doing them well," he said.
Well, there you go!
By Jocelyn Vena