NEWS
Diddy Remembers Heath Ledger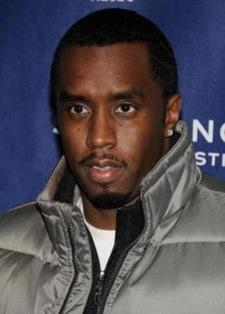 After a stint on Broadway and a TV adaptation of A Raisin in the Sun (premiering Feb. 25), Sean "Diddy" Combs has developed a healthy acting career, but it all really started for him back in 2001. That year, the mogul appeared in Monster's Ball alongside Heath Ledger, whom he remembers as a thoughtful and always helpful friend.
"When I first arrived on set, the first person I saw was Heath Ledger," Diddy tells OK!. "He kind of took me aside and was there for me. We didn't have to work the first day I was there, so me and him kind of hung out that day and kind of became acquaintances."
Article continues below advertisement
Naturally so, Diddy was nervous and blew his first few takes, only to have the late actor offer him some encouraging words.
"He kind of pulled me to the side and told me to relax and gave me some pointers. That's just the kind of person he was," he says. "He always talked in a whisper and he always had a great energy about him."
Diddy, 38, adds that the two kept in touch and were planning to get together soon.
"I saw him a couple of weeks before he passed and we said that we were going to get together. That just goes to show you how short life is, but he truly will be missed."