NEWS
A Different Kind of Labor Day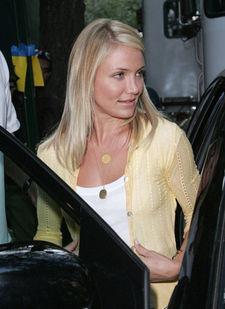 The last four years I spent nearly every weekend of the summer in the Hamptons and always anxiously looked forward to Labor Day weekend — one last weekend hopping on the bus to the beach, end of summer bashes…but this year, I decided to stay in the city and I looked forward to a quiet holiday weekend at home with equal anticipation – even though that meant I was declining an invitation to Diddy's annual White Party.
Article continues below advertisement
Today, rather than spending a moment regretting my decision, I had what I consider to be a perfect New York City day. Whenever I'm in town on a Saturday or Sunday my routine is pretty much the same -brunch with girlfriends, a manicure and pedicure and afternoon shopping. I live in New York, one of the greatest cities to shop in the world.
Beyond that, I live in Soho, on s street lined with some of the most amazing boutiques- yet I still find myself shopping most often at Urban Outfitters- a store in every major city where I've been shopping since college in Tempe, AZ, where it was virtually on my college campus. Each week I look forward to running into the Urban a few blocks from my house and perusing their sale racks.
Although much at the chain store is often overpriced, the sale racks are nearly always a bargain – and the source of many of my favorite most comfortable and inexpensive purchases- today I got a dress originally marked $58 for $4.99!!! It's cute, comfy, and at that price there's no remorse discarding it after a season. When people admire a dress I'm wearing and ask, 'Oh, who made that?' I'm not ashamed to say, 'I got it for $20 off the sale rack at Urban (well, in this case even half that).
Article continues below advertisement
Apparently Cameron Diaz, one of the highest earning actresses in Hollywood, is a fan as well. Last weekend Cameron was photographed exiting the same Urban Outfitters I visited today with a huge shopping bag. A few days later, on her 35th birthday, she was photographed wearing a shirt she got there - from the sale rack. I know, because I have the same one – although, being 5 feet two and a half inches tall, I wear mine as dress .
Okay, off to the US open now, hope to have some fun stories to tell when I return..