NEWS
Dina Lohan is Nonsensical, Disoriented and Seemingly Intoxicated on Dr. Phil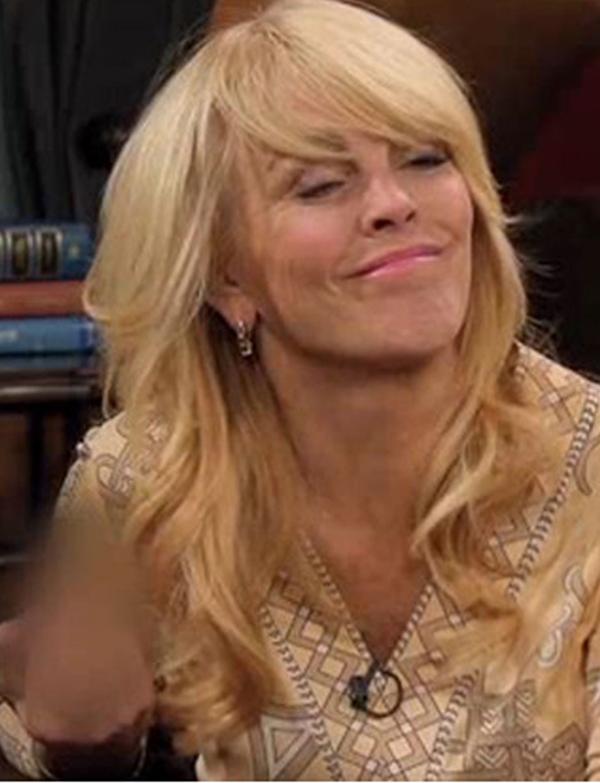 So much for clearing the Lohan name...
OK! GALLERY: LINDSAY LOHAN IS TANNED AND HAPPY WITH HER MOTHER DINA LOHAN AT JFK AIRPORT
Dina Lohan appeared on Dr. Phil's show yesterday and managed to appear to be a bigger mess than daughter Lindsay Lohan and (dare we say) even more scattered than notoriously troubled patriarch Michael Lohan.
While initially booked on the daytime talk show so the world could see the "real" Dina, she ended up rambling nonsensically, repeatedly asking if the camera was rolling, blotting her eyes when topics got tense, flicking off the camera and even poking fun at Dr. Phil's shoes.
Article continues below advertisement
"You're in your little tie, your little shoes," she rambled pointedly after trying to avoid a series of hard-hitting questions about her parenting tactics.
Dr. Phil seemed frustrated and annoyed by the 50-year-old's antics, and tried to get her back on track by reading a laundry list of her daughter's arrests and rehab visits, but Dina was in no mood to discuss anything seriously.
"I don't care what it looks like. I'm fine and I don't care what anyone says," she said yesterday when asked if she had been drinking before taping. "All people saw was two minutes edited of an hour-long interview. Of course they cut it to make it interesting. That's their job. I don't blame them for doing that. Some of the comments were taken out of context, but I'm fine. I'm fine."
Meanwhile, Michael told RadarOnline.com that his ex-wife "needs to sober up" and "is at a really bad place in her life."
OK! GALLERY: LINDSAY LOHAN DRESSES UP FOR FASHION WEEK IN NYC WITH MOM DINA
He also recalled a charming time during their 19-year marriage when he stayed out too late at a strip club and ended up in a physical altercation with Dina.
"Dina hit me with an ice tray, and as a natural reaction — I know it's wrong — I turned around and slapped her," he said.