NEWS
Dina Lohan to Tish Cyrus: "Stay Strong"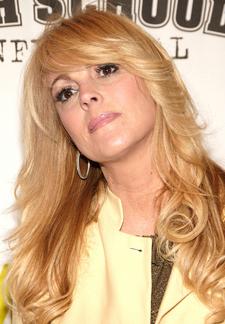 No stranger to having familial troubles unfold and scrutinized in the media, Dina Lohan had some pearls of wisdom to share with Tish Cyrus in the wake of her daughter Miley's .
"I don't know Miley's mom, but stay strong Stay strong, keep your head up," Dina tells MomLogic.com at the Mingling Moms Awards.
Calling Miley, 15, "talented," Dina adds it's important for Tish not to forget her role as a mother first and foremost.
Article continues below advertisement
"Stay focused and be her mom," she says.
Dina, 45, one of Mingling Moms' Top 20 Long Island Moms and was on-hand at the awards gala to pick up her plaque Tuesday evening -- the same day her own daughter, Lindsay, 21, was accused of a student's $11,000 coat.
Hopefully Dina "stays strong" herself!