NEWS
Director Picked for 3rd Twilight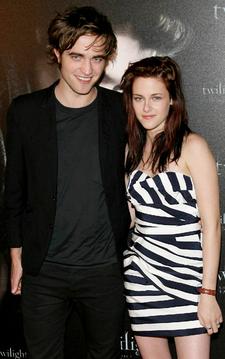 While filming for New Moon is still going on in Vancouver for its November release, the third movie in the Twilight series has just found its director.
David Slade, who helmed horror movie 30 Days of Night, has been tapped to direct Eclipse, Reuters reports.
The author of the popular book series, Stephenie Meyer, said in a statement that she welcomes Slade as the third director for the movies (Catherine Hardwicke directed Twilight and Chris Weitz is currently in charge of New Moon), and called him a "visionary filmmaker" in a statement.
Article continues below advertisement
There's more good news too for fans of Bella Swan and her vampire love Edward Cullen – Eclipse will hit theaters in the summer of 2010, instead of an entire year after New Moon.
HOT PICS OF ROBERT PATTINSON: