NEWS
DJ AM to Tour with Jay-Z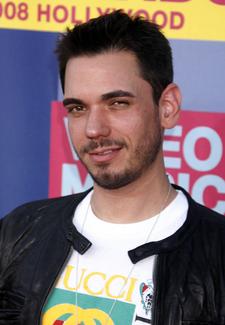 DJ AM, a.k.a. Adam Goldstein, seems to be recovering well from a plane crash that killed four people and injured fellow musician Travis Barker. On Wednesday night, the celebrity DJ will be back behind the turntables for a Jay-Z gig in Hollywood.
According to his publicist, AM will DJ the rapper's show, marking the opening of the Palladium Theater. AM will also be travelling with Jay-Z to two other tour dates in Houston, Texas, and Charlottesville, Virginia.
Article continues below advertisement
AM said recently that the gig with Jay-Z is "The biggest thing that's happened in my career." He was released from an Atlanta burn center less than a week after suffering severe burns in a plane crash that killed both pilots and two passengers on September 19. He and Barker are expected to make a full recovery.
Wednesday's show will be AM's first since the crash. Tonight fellow DJ Mark Ronson, Steve Aoki, Mix Master Mike and others will host a party for DJ AM, with proceeds going to the crash victims' families.