NEWS
DJ's StoneRokk and Graham Funke Spin Up Some Grammy Predictions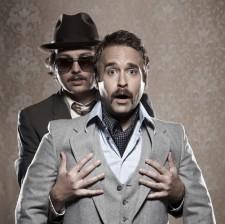 DJ StoneRokk and DJ Graham Funke are certainly no slouches in the music industry and have become known as superstar party starters with a lengthy roster of A-list clients — Kid Rock, Rihanna, Jermaine Dupri, Danny Masterson, Lauren Conrad, and Audrina Patridge, to name only a few. The DJs have been spinning in clubs across the country for 15 years and certainly know what's hot when it comes to music. The duo has gone from humble roots performing at house parties to lavish celeb soirees to a Presidential fundraiser for tax breaks.
Article continues below advertisement
With excitement building for 52nd Annual Grammy Awards this Sunday, the dynamite deejays to the stars share with OK! their winning picks for the biggest categories of music's biggest night.
RECORD OF THE YEAR
Poker Face - Lady Gaga
It would be refreshing to see a departure from pop music like Kings of
Leon take it, but the most influential track of 2009 comes courtesy of
Lady Gaga, hands down.
ALBUM OF THE YEAR
I Am Sasha Fierce - Beyoncé
To avoid a Kanye West interruption, we suggest the Recording Academy
award the Grammy to Beyonce.
BEST NEW ARTIST
MGMT
MGMT was able to transcend genres in 2009, appealing to fans and
artists alike, despite the predetermined demographics, and conquered
all airwaves, clubs and festivals along the way.
BEST FEMALE POP VOCAL PERFORMANCE
"Halo" - Beyoncé
All offerings here seem introspective, but it's this track in which the
Article continues below advertisement
lyrical content and execution shine most for us.
BEST MALE POP VOCAL PERFORMANCE
"This Time" - John Legend
Wow. 80% of the nominees are soul singers; Statistically, the odds are
stacked against Jason Mraz. That in no way tarnishes his shot at a
win, but we feel that John Legend will take the Grammy so he has
something for "show & tell" at the White House.
BEST POP PERFORMANCE BY A GROUP
"The E.N.D." - Black Eyed Peas
There is not much to discuss.
BEST DANCE RECORDING
When Love Takes Over - David Guetta ft Kelly Rowland
Really, this is the only record that is true to genre. Granted, some
of the other nominees have had success here, but in 2009, they are but
visitors to the kingdom which is David Guetta.
BEST ELECTRONIC DANCE ALBUM
Party Rock - LMFAO
The singles from this record all mix nicely with singles from the
other nominated artists, as if LMFAO is the glue that holds it all
Article continues below advertisement
together. 2009 was a bummer year for a lot of people; LMFAO motivated
them to "party."
BEST ROCK SONG
"Use Somebody" - Kings of Leon
Though up against veterans that defined the very sound one might
associate with this band, this song is a sterling example of passing
the torch.
BEST RAP SOLO PERFORMANCE
"Day & Nite" - Kid Cudi
Even though we were sent this track in 2007, a remix by Crookers
helped this track make a splash in 2009, and it had legs throughout.
BEST RAP SONG
"Run This Town" - Jay Z ft Rihanna & Kanye West
This truly is a collaboration of massive proportions, and the tender
melody coupled with lyrics centered around domination should translate
into an award here.
BEST RAP ALBUM
R.O.O.T.S. - Flo Rida
Regardless of who we would prefer win this category, Flo Rida will
most likely walk away with the Grammy as the album had mass appeal; We
don't remember any other nominees performing on "Ellen".
Article continues below advertisement
BEST ALTERNATIVE MUSIC ALBUM
Wolfgang Amadeus Phoenix - Phoenix
The overall "sound" of this record, which they developed on their
prior release, has essentially defined the category for us. We are
actually bigger fans of their first two albums, though it's nice to
see them get their just desserts.
BEST R&B SONG
"Pretty Wings" - Maxwell
We feel that this will be the category in which the Recording Academy
voters award the artist that most of the ceremony viewers have never
heard of; And well-deserved, to boot.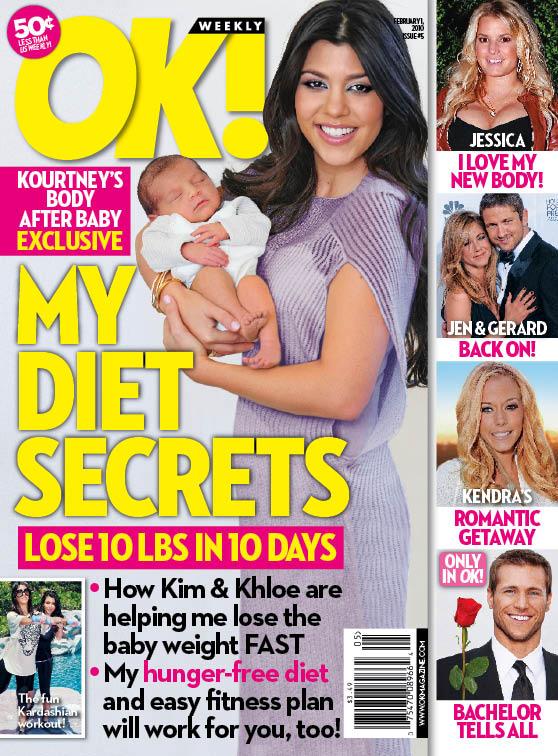 EXCLUSIVELY IN THE NEW ISSUE OF OK!, NEW MOM KOURTNEY KARDASHIAN REVEALS ALL THE DETAILS ON HOW SHE'S SLIMMING DOWN WITH HER HUNGER-FREE DIET AND EXERCISE PLAN!
•ALSO IN OK! THIS WEEK:
Jennifer Aniston: OK! reveals what's really going on with Gerard Butler.
Jessica Simpson: The singer is embracing her curves and revealing that she loves her body!
Haiti: From Wyclef Jean to Angelina Jolie to Lady Gaga, find out how all the stars are doing what they can to help.