NEWS
DMX Pulled Over by Police Soon After His Release from Jail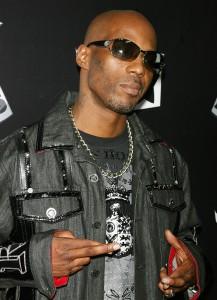 DMX was released from jail yesterday after serving 18 days on a reckless driving charge from 2002, but the rapper couldn't stay out of trouble for long.
The Exit Wounds actor was pulled over, on the same day as his release, for a minor traffic infraction. And police soon realized that he was driving without a valid driver's license, TMZ reports.
The singer's manager claims that DMX was driving a rental car on his way home from the recording studio around 11 p.m. when he was pulled over on Sunset Boulevard.
Article continues below advertisement
NIGHTLY NEWS: DMX BEHIND BARS AGAIN
Luckily, the New York native wasn't arrested, but he will have to appear in court in the near future.
TMZ reports that the police allowed a passenger in the car to drive DMX home.