NEWS
Doctors Cleared in Heath Ledger's Death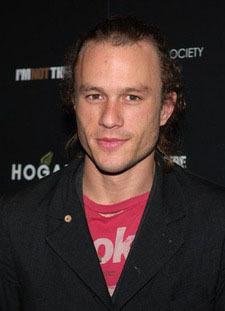 Federal authorities have cleared two physicians of offense in Heath Ledger's death, the New York Post reports.
A doctor in California and another in Texas were being investigated for possibly illegally supplying the late actor with the painkillers OxyContin and Vicodin, but after a set of interviews, the Drug Enforcement Agency have determined the two did not prescribe Heath the drugs. They did in fact meet with him though and prescribed him other medications.
Article continues below advertisement
Heath passed away on Jan. 22 from an "acute intoxication" of prescription drugs that included the aforementioned two, along with anti-anxiety meds and sleeping aids.