NEWS
Dolly Parton: Miley Is a "Little Elvis"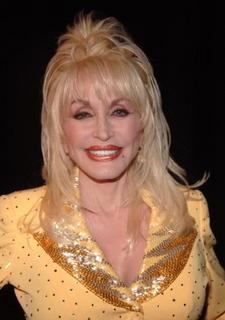 She may just be starting her career out, but Dolly Parton thinks Miley Cyrus will soon become as iconic as another acting/singing superstar.
"That little Miley Cyrus... she's like a little Elvis," Dolly tells AOL.
Though she admits she is slightly biased as 15-year-old Miley is her goddaughter, Dolly still can't hold back the compliments for the teen star. Of particular note are Miley's songwriting skills, which she believes can rival those of someone twice her age.
Article continues below advertisement
"The kids love her because she's Hannah Montana, but what people don't realize about her is she is such a fantastic singer and songwriter," Dolly says. "She writes songs like she's 40 years old! She's really deep."
Having enjoyed a 40-plus year long career, the 62-year-old, who also believes Alison Krauss, Keith Urban and Kenny Chesney have what it takes to go all the way, feels Miley is destined for longterm success.
"I think that she's gonna have a big career after that show is off the air," Dolly says. "But I'm amazed at the talent that child has and the effect she has on people. And a lot of that ain't just Disney, a lot of that is Miley."