NEWS
Dom DeLuise Passes Away, Aged 75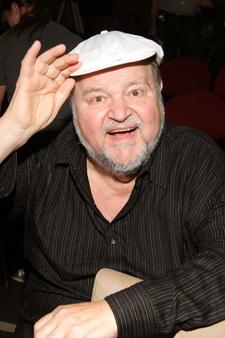 True hero of comedy, Dom DeLuise, has passed away.
Dom, who brought many of Mel Brooks' hilarious scripts to life, died yesterday at a Los Angeles hospital at the age of 75, according to ET.
He starred in Mel's classics, Blazing Saddles, Silent Movie, History of the World Part One, Space Balls and Robin Hood: Men In Tights, as well as co-starring with Burt Reynolds in Cannonball Run, Smokey and the Bandit 2 and The Best Little Whorehouse in Texas.
Article continues below advertisement
Reynolds has issued this statement to ET about Dom: "I was thinking the other day about this. As you get older you think about this more and more, I was dreading this moment.
"Dom always made everyone feel better when he was around. I never heard him say an unkind word about anyone. I will miss him very much."
New York-born Dom, who was married to actress Carol Arthur, was also an author, and host of Candid Camera from 1991-1992.