NEWS
Donald Trump Announces 2016 Presidential Bid: 'Make America Great Again'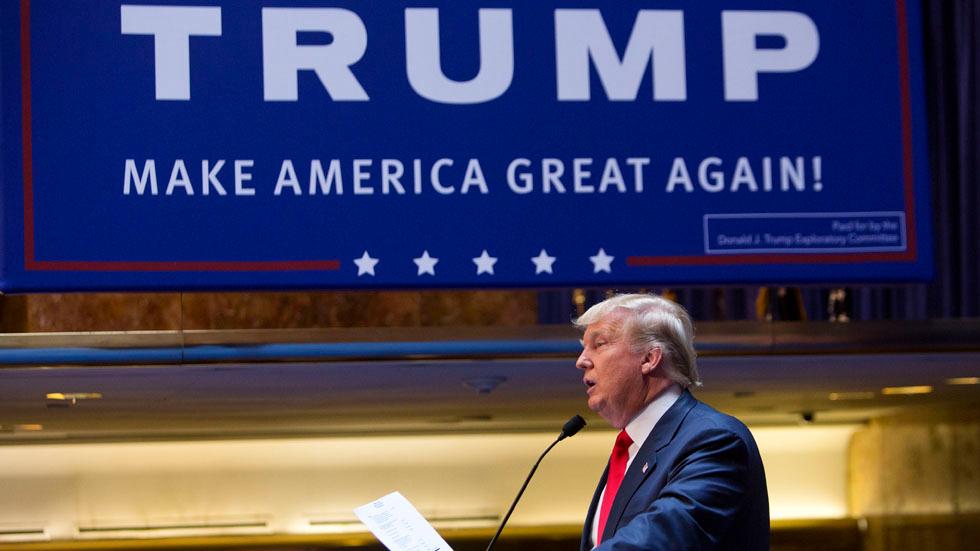 Donald Trump is running for President!
The Celebrity Apprentice host announced his 2016 presidential bid for the Republican party on June 16 at Trump Tower.
"We need somebody that literally will take this country and make it great again — we can do that," he said. "So ladies and gentleman, I am officially running for president of the United States."
"The U.S. has become a dumping ground for everybody else's problems," he said. "It's true, and these are the best and finest. They can't get jobs because there are no jobs. I'll be the greatest jobs president that God ever created."
Article continues below advertisement
His presidential campaign slogan will be: "Make America Great Again."
Fans of The Apprentice, though, will have to wait for more episodes of the NBC show. Trump put off filming new episodes since March in order to prep for his presidential run.
So far, Trump will go up against former Florida governor Jeb Bush, Senator Rand Paul, Senator Ted Cruz and Senator Marco Rubio in the GOP and Democratic hopefuls former Secretary of State Hillary Clinton and Vermont Senator Bernie Sanders.