NEWS
Donnie Klang Will 'Take You There'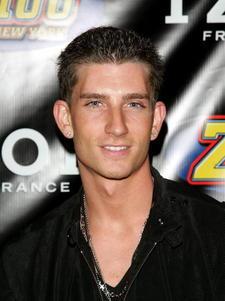 He may have had trouble finding his niche on MTV's Making the Band 4, but with his first single, "Take You There" featuring Diddy, Donnie Klang proves he is here to stay.
"It's been crazy," the native New Yorker tells OK! "Everybody said that when it happens, it will happen over night. When it is happening, you don't even realize it."
Between filming Making the Band 4, the second season, touring with Danity Kane and Day 26 and gearing up for an album release on August 19, Donnie's world is significantly busier now.
Article continues below advertisement
"The next thing you know, a whole year has gone by and all of a sudden my MySpace gets about 4 million hits and however many million plays and a song on the radio," he exclaims. "I'm just sitting back and taking it all in."
Donnie's already being compared to heavyweights like Justin Timberlake which, to him, is definitely a sign that he's made it.
"Not only has Justin come out with great albums, he has a great career, he kills his live shows, he is absolutely unstoppable and is a great dancer," Donnie admits. "But he has had the hottest girlfriends in the industry, so I'm like, please compare me to him and see what happens to me."
MORE ON:
Donnie Klang; Making the Band 4; Justin Timberlake
When it comes to his own lady-loves, Donnie admits to crushin' on beauties Alyssa Milano and Eva Longoria. We kindly point out that Eva's already married to San Antonio Spurs player Tony Parker. "I want to sing the "National Anthem" at a Spurs game and swoop her off her feet," he jokes anyway.
Donnie also admits to being a fan of Miley Cyrus. "I know everything because my little sister is eight years old and she thinks she is Hannah Montana," he says. "Her name is Danielle, but I call her Hannah now."
The singer adds, "I would love to do a song with Miley or Fergie and expand from what I am doing now. A lot of people now are like you're Donnie from Making the Band 4, but I want to be 'just Donnie'."
By: Alisandra Puliti