NEWS
Don't Call Michelle Pfeiffer a Cougar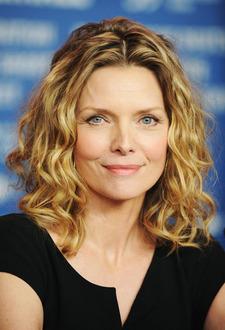 Michelle Pfeiffer is good at staying out of sight when she's not promoting a movie, but that doesn't mean she's not up on today's buzz words, like the ever-present "cougar."
"I can't wait for that word to go out of fashion," she tells MovieFone.com in a new interview. "I just think it's... I'm so over it. Not that I was ever really into it. Where did that start, anyway? How did that evolve?"
Michelle's new film, Cheri, is centered around the relationship between a retired courtesan in Belle Epoque era Paris who falls in love with a man 30 years her junior (played by Keira Knightley's hottie boyfriend, Rupert Friend). So does that mean she's playing a cougar?
Article continues below advertisement
"Well, it's not really what the movie's about," she explains, adding, "But if it brings people into the theater, I'm all for that."
And at a fresh-looking 51, Michelle barely looks like she could be much past 30, thanks to her lifestyle.
"The truth is that when I'm doing press and when I'm making movies, I am super disciplined. I eat really well, I make sure I get enough sleep, I exercise religiously – and all of that really matters," she admits. "And I have a whole team, so it's not really fair. It's not real. I couldn't keep this up everyday of my life, nor would I want to, because life would be really boring."
MORE ON:
michelle pfeiffer
While she's feeling young, would Michelle ever slip into that vinyl Catwoman suit again for a new Batman movie?
"Oh yeah, it would be really fun," she says. "I don't think that's going to happen. I think they like to get a new face for the different characters, and I understand it. But yeah, that was really fun. I had a good time."