NEWS
Don't Start Your Day Without Watching Emma Stone Lip-Sync on Jimmy Fallon's The Tonight Show!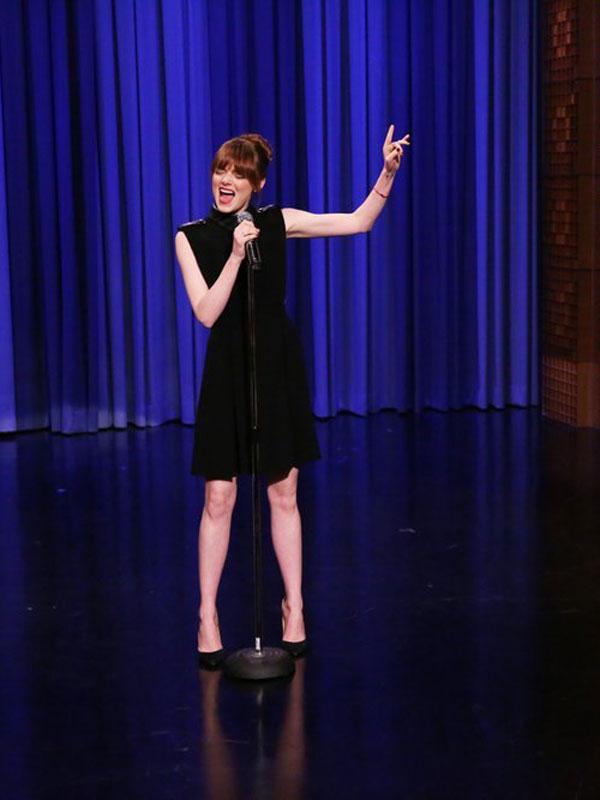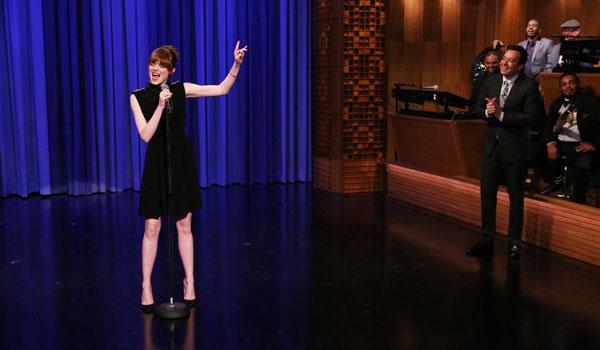 The Amazing Spider-Man 2 press tour has taught us many valuable facts about Emma Stone. She looks pretty amazing with blunt bangs. She's arguably one of the most passionate Spice Girls fans out there. Oh, and she can lip-sync like it's nobody's business. Last night, Emma Stone took the stage on The Tonight Show, battling it out against Jimmy Fallon in a lip-synching competition.
Article continues below advertisement
And when we say she was unreal, it's not an exaggeration. She's got the expressions, the dance moves, and nails every single word. What did she belt out (or at least pretend to)? Blue's Traveler's "Hook," a song that Jimmy Fallon said he forgot about. That was BEFORE Emma rocked it out, that is.
youtube=https://www.youtube.com/watch?v=bLBSoC_2IY8&w=560&h=315
Jimmy started off the battle with Iggy Azalea's "Fancy" and ended with Styx's "Mr. Roboto." While Jimmy was a solid competitor, Emma brought it home with an animated version of "All I Do Is Win" by DJ Khaled.