NEWS
Don't Try This At Home! Saudi Man Caught Texting From Hood Of Car At 60MPH—Watch The INSANE Video!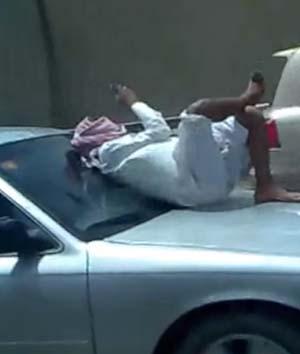 Thank heaven Saudi Arabia doesn't let women drive—because that would just be plain dangerous!
Unlike the man texting from the hood of a speeding car as it tears down the freeway from Riyadh to Mecca… don't believe us?
You can watch the insane video right here on OKMagazine.com!
One decidedly reckless man, and his bat sh*t crazy fellow driver decided to challenge the don't text and drive rule recently, and the results were all caught on camera by a fellow motorist.
Article continues below advertisement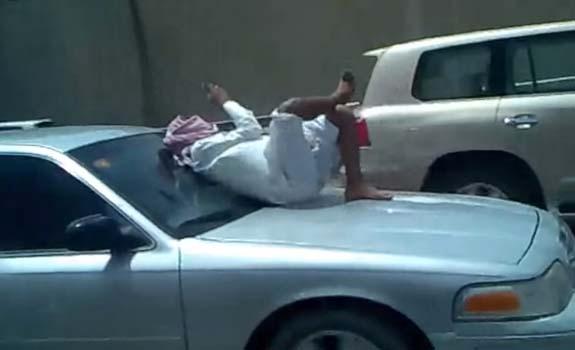 The man appears perfectly at ease throughout, reclining back against the car's windscreen at one point, soaking up the Saudi sunshine as he continues texting.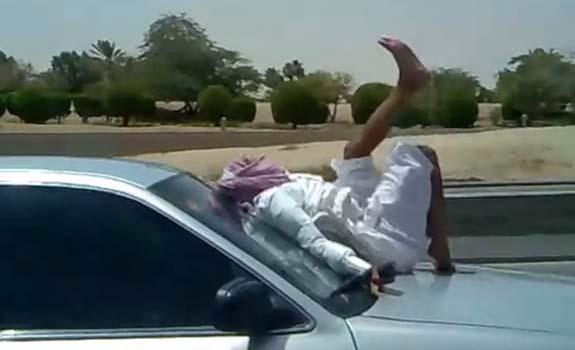 The video was posted onto YouTube, and we are hoping it was some kind of publicity stunt, or it was at least a professional stunt man performing the act.
Either way, please DO NOT try this at home—for all our sakes!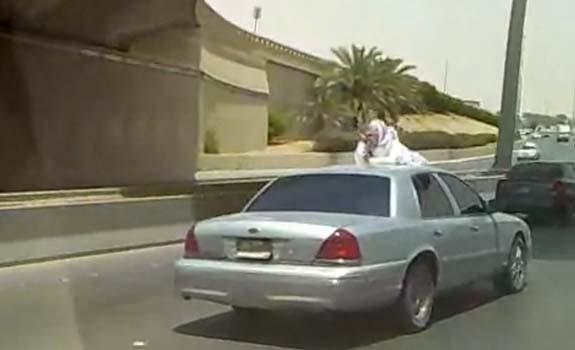 Do you think the video is genuine, or a publicity stunt? Sound off in comments below and tweet us @OKMagazine