NEWS
Put Down Those Glasses! 'America's TV Eye Doctor' Dr. Brian Boxer Wachler Has Some Eye-Breaking News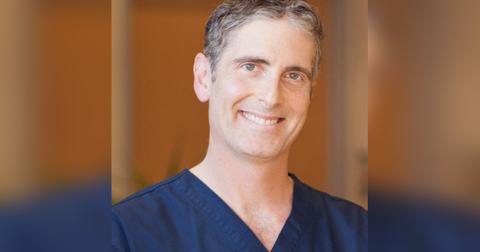 Tired of contacts but scared of surgery? Dealing with dry eyes? Avoiding night driving?
World-renowned surgeon and Hollywood's trusted eye expert, Dr. Brian Boxer Wachler addresses a few common eye problems and the latest, most innovative (and pain-free!) procedures he's developed to solve them.
I want Lasik but I'm afraid of surgery. Help!
Many patients are nervous. Corinne Olympios from The Bachelor and Tom Sandoval of Vanderpump Rules were both extremely scared before their Fortified LASIK surgery. Fortified LASIK® procedure is not only painless but unique because it combines the LASIK procedure with the Holcomb C3-R; essentially two procedures in one. Both Corinne and Tom (and countless others) have enjoyed amazing results.
Article continues below advertisement
I experience a burning sensation in my eyes when I wake up. What's going on? 
Sounds like Dry Eye Syndrome, which is caused when eyes don't produce enough tears. What starts as a minor inconvenience (burning, stinging, irritation, and sensitivity to light) can lead to blurred vision, scarring, and severe discomfort if not properly treated. LipiFlow® is a painless procedure that takes about 12 minutes. In fact, a lot of patients describe the procedure as a "spa treatment" for the eyes.
The whites of my eyes always look bloodshot. What can I do?
Excessive bloodshot eyes or eyes that have yellow or brown pigmentation (freckles) can be treated with I-Brite® Eye Whitening procedure that will leave your eyes looking whiter and brighter.
My vision is getting worse and now I have night blindness. Will I eventually need a cornea transplant? 
Cornea transplants are a thing of the past thanks to treatments like Holcomb C3-R® an innovative and non-invasive treatment for the progressive eye disease, Keratoconus. The procedure is named after Olympic Gold Medal bobsled driver Steven Holcomb who suffered from Keratoconus but had his vision saved enabling him to win Olympic Gold.