NEWS
Dr. Drew Says Lindsay Lohan has "Finally Made the Right Turn"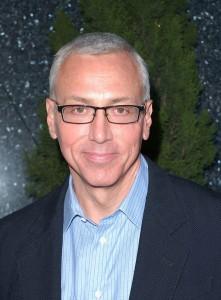 Dr. Drew Pinsky has had his ups and downs with giving advice to stars in need, especially with Lindsay Lohan. But now, the Celebrity Rehab doc explains that he thinks the starlet is on the right path.
"Yes, I think she has finally made the right turn," Dr. Drew told OK! while at the Stand Up 2 Cancer telethon on Friday.
LINDSAY LOHAN WALKS THE PROBATION WALK
After warning the socialite to get healthy, Dr. Drew says that he is hopeful she has finally listened.
Article continues below advertisement
"I am very hopeful that she gets a lot of help and a lot of work."
And as for the effect of young Hollywood on teens in general, Dr. Drew claims that people need to look at themselves before anything else.
LINDSAY LOHAN SHOPS & STOPS FOR SUSHI
"You look at the behavior of young Hollywood and start seeing judgment and disdain and that's not a very healthy outlook," he explains, "Focus on your own kids and talk to them about what they are watching out there."
Lindsay was released from rehab in August after being sentenced from a probation violation involving a DUI case.