NEWS
Dr. Jenn Berman Talks Robin Williams' Death—And How to Help a Friend with Depression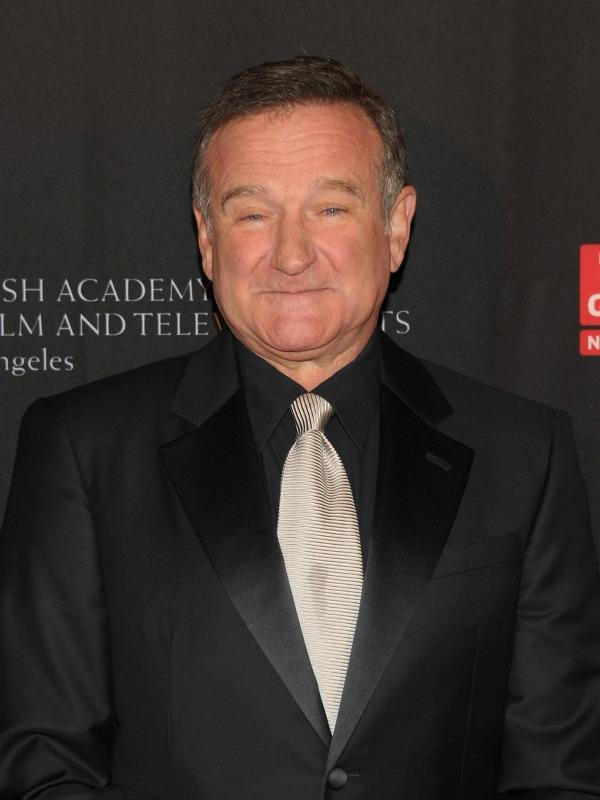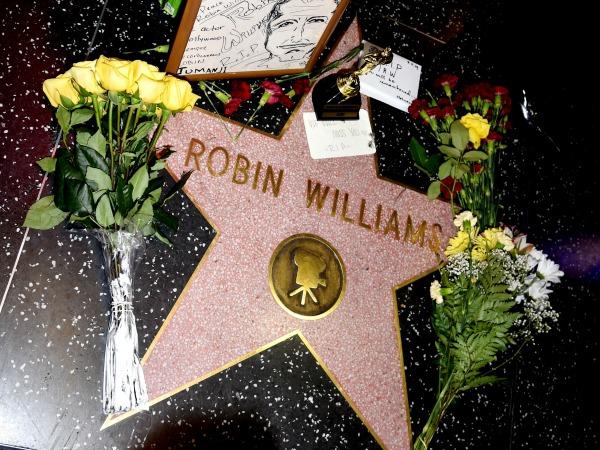 Article continues below advertisement
OK!: Were you shocked by his death?
Dr. Jenn: Yes and no. On the one hand, we know so little about the inner lives of celebrities. All we know is what we project onto them. Clearly we knew very little about his life.
OK!: He went back into rehab in July to maintain his sobriety, after being clean for thirty years. Is that a typical behavior? How helpful is that?
Dr. Jenn: People don't check in to rehab to maintain their sobriety. They check in when they've had a blip, or when they're really struggling in some way. I would be skeptical of that.
OK!: What kind of maintenance does it take to have long-term sobriety like he had?
Dr. Jenn: It takes working a twelve-step program consistently. Going to meetings on a weekly basis. It takes working with a sponsor. Constantly being on it, and surrounding yourself with other people who are on the program.
OK! News: Read the tributes from Robin Williams' family upon his death.
OK!: Can you tell us the ways in which depression and addiction cohabitate?
Article continues below advertisement
Dr. Jenn: I think depression is the core issue. Cocaine addiction is really common when someone has depression. Cocaine brings them up. They try to feel better, and what happens is that a lot of the time they drink alcohol to try to come down, which is a depressant. Not to mention that when you're coming off of cocaine, a lot of times even people without depression hit really, really bad depression. If you're someone who has a propensity toward depression to begin with, doing cocaine can exacerbate the depression. And then add in the depressant of alcohol, and the results are pretty catastrophic.
OK!: It's striking, a sick irony, that a comedian would have these issues. There have been so many comedians with addiction problems. Why this occupation?
Dr. Jenn: I have to say, I have been working with people in the entertainment industry for over 20 years, and some of the most depressed people I've ever seen in my practice have been comedians. I think that what draws people into a business that makes you want to entertain people, and laugh, is their own pain from their own history. Situations where they had to make people laugh. It often carries a lot of pain.
Article continues below advertisement
OK! News: What's going on with Carmelo Anthony?
OK!: It sounds like he was doing everything he possibly could to take care of himself and his health. Is there anything that he or his family could have done differently?
Dr. Jenn: You can't do that. You can't 'what if,' because it only makes people feel guilty and horrible. When someone is determined to kill themselves, they are going to kill themselves. While there are a lot of interventions you can do to try and stop that, at the end of the day, all a person needs is a couple of minutes alone. It's incredibly tragic and unfortunate, but it sounds like he was done. In his own heart, he was done. It's very unfortunate.
OK!: Are there typical warning signs?
Dr. Jenn: There are a ton of warning signs. First of all, with depression you often see someone who is either not eating, or eating excessively; not sleeping, or sleeping excessively; not finding joy in normal activities; isolating themselves. When it comes to suicide, people often give away things that they care about, and don't make plans for the future. Any time someone with depression is isolating, it's a huge red flag.
Article continues below advertisement
OK!: What can the family and friends of a seriously depressed person do to help them?
Dr. Jenn: Push them into treatment. If they have an addiction, don't enable them. Sometimes people think they're helping by covering things up, or calling the boss and saying he's sick. BUt the truth is that in order for people to get well, they have to hit rock bottom. Typically, hitting rock bottom involves losing the people and things they love most.
Please note: The National Suicide Prevention Lifeline provides free and confidential emotional support to people in suicidal crisis or emotional distress 24 hours a day, 7 days a week. You can call at 1-800-273-8255.
What do you think of Dr. Jenn's advice? Have you or someone you know ever suffered from depression? Tell us in the comments below or tweet us @OKMagazine.