NEWS
Dr. Phil Stands by His Actions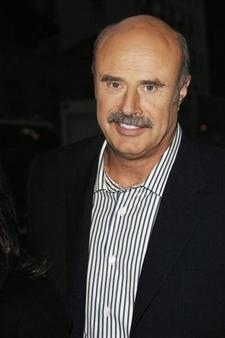 In an interview with USA Today, Dr. Phil says he did the right thing by visiting Britney Spears at the hospital earlier this month, but admits that talking to the media afterwards was a bad decision.
"Was it helpful to the situation? Regrettably, no. It was not, and I have to acknowledge that and I do," the talk show host told his audience Thursday during taping of a Dr. Phil episode that will run Monday.
Article continues below advertisement
The doc goes on to say that he later scrapped his all-Britney show because "there was so much noise ... I decided this isn't the time to do it."