NEWS
Drake Shares "It's Really Difficult For Me To Find Something That Makes Me Feel Small"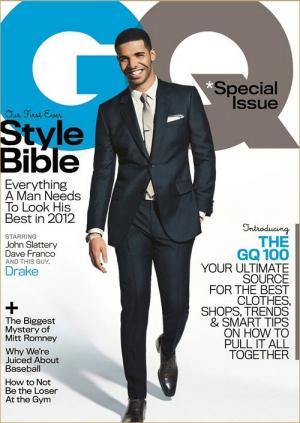 Drake is getting candid. The super-hot rapper, 25, is talking ego and relationships to GQ where he is one of the cover stars for their style issue.
He admits that although his songs are super successful, he sometimes has trouble coming up with lyrics like he used to when he was younger. "I'm trying to find the same feelings that I had for women when I had very little going on, which is tough," he told the magazine.
Article continues below advertisement
"When I was in my mom's house, I had nowhere to go, no real obligations. My girlfriend at the time, if she was mad at me, my day was all f***ed-up. I didn't have anything else. And that made for some of the best music, I think, to date. Records where I felt small. That feeling is hard to capture when you're sitting out here in a space like this."
OK! NEWS: DRAKE'S DREAM ROLE? HE WANTS TO BE PRESIDENT BARACK OBAMA, OF COURSE!
He revealed that "It's really difficult for me to find something that makes me feel small" when he lives in a mega mansion with pool, tennis court and volleyball court, just to name a few.
Drake also got serious with GQ about women. When he first got hot, he said "I was in that sort of 'I'm young, I'm going to disconnect from my emotions and just do what everyone else tells me I should do and just be a rapper and have my fun.' And for me as a person, it just doesn't work."