NEWS
Feng Shui Tips Just For The Real Housewives To Make Their Homes Drama-Free!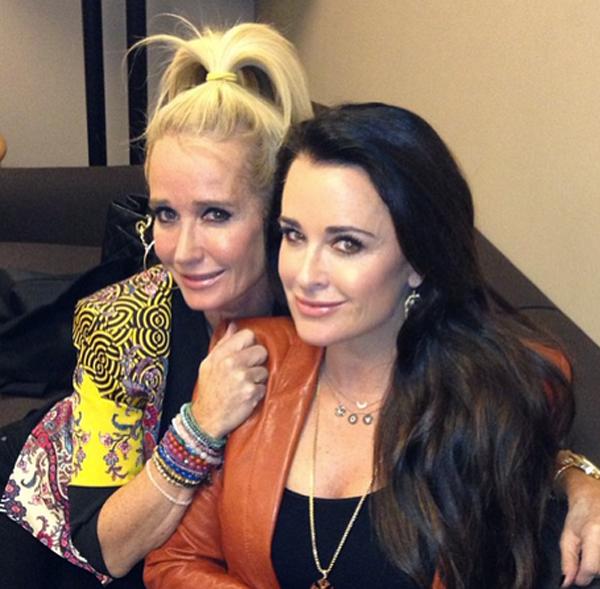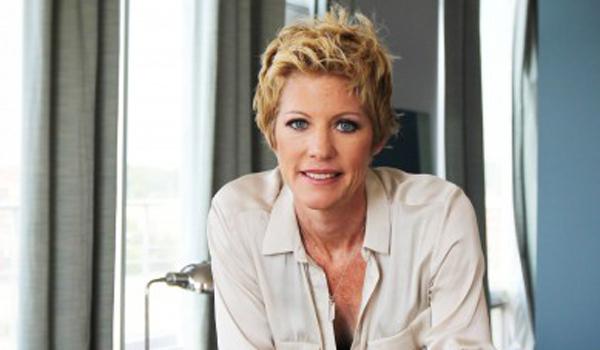 Table flipping. Heated arguments over happy hour. The infamous he said/she said game. These are just a few of the dramatic events that the Real Housewives have come to experience quite regularly. What's more? Most of these personal quirks gone wrong and confrontations happen in the comfort of someone's home—talk about bad vibes.
So we have to ask: does the drama have anything to do with the atmosphere and decor of the Housewives' ginormous mansions and townhouses? If you're a believer of the art and practice of feng shui, you might think so.
Article continues below advertisement
Lea Black Recaps the Finale of The Real Housewives of Beverly Hills!
"Our homes are always a reflection of ourselves and the homes of the Real Housewives are no exception. And in some cases, they show us more about them than even they do themselves," says Tisha Morris, a feng shui consultant and interior designer who has worked with celebrities in the past.
To help us understand what our homes really say about us, we picked five Housewives (and some of their TV-featured rooms) and asked Tisha to break down what their decorating choices say about their well-known personalities and behaviors.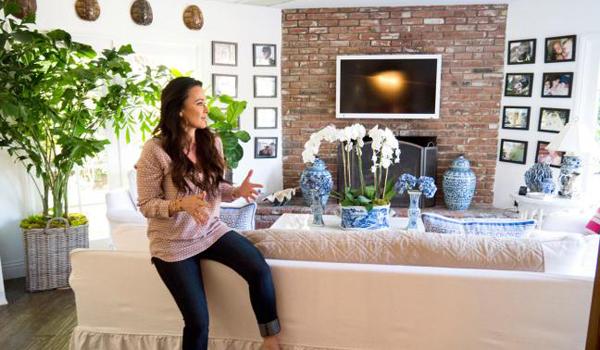 Kyle Richards' Living Room
"As a child actress, Kyle is no stranger to drama. Having grown up in TV and film, she is never camera shy and provides plenty of drama for the other Housewives. But there is more to Kyle than meets the eye. Her living room shows us a more traditional, stable, protective, and family-oriented side that we rarely see on the show," says Tisha.
See the traditional living room layout and decor? Tisha says that these choices could indicate that she isn't a fan of change!
All those photos of her children on the walls show that being a mother is a top priority for Kyle, explains Tisha.
The number four is a prominent number throughout the room. And guess what? it could mean something! "There is a theme of the pictures being arranged in 4's, besides having four children. The number four represents family, stability, and grounding," voices Tisha.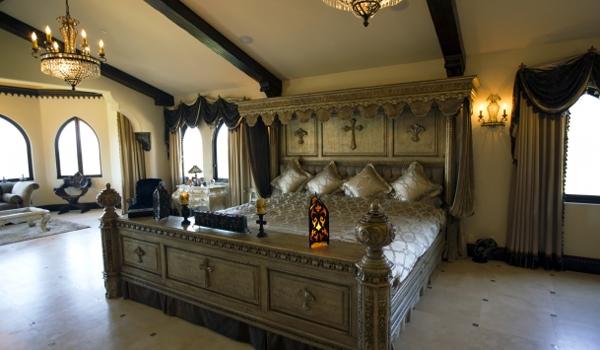 Carlton Gebbia's Bedroom
"Carlton's decorating style could not be any different from Kyle's, which is indicative of their conflicting personalities," says Tisha.
Article continues below advertisement
Tisha notices the number three throughout Carlton's bedroom and says this is representative of someone who has a "social," "fiery," and "fun" energy.
You probably noticed the gothic design choices. Tisha says this scheme could represent her English roots.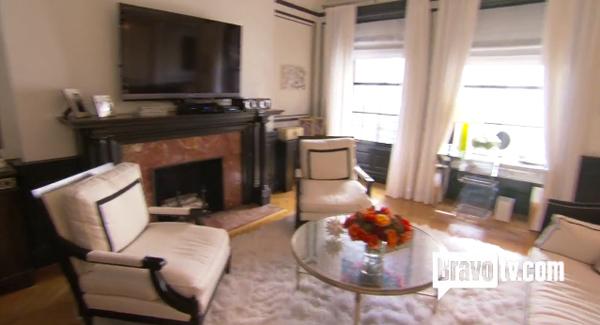 Aviva Drescher's Bedroom
"Aviva's apartment is the quintessential New York apartment. This makes sense since she is also the only housewife on the show that is actually from New York City," says our expert.
When it comes to the critique of the design, Tisha has nothing but good things to say. "It is a beautiful space that has all the markings of being decorated by an interior designer."
What's the one thing missing? Tisha says it's hard to see Aviva's personality in this room.
The Real Housewives of Orange County Returns in April—What's in Store?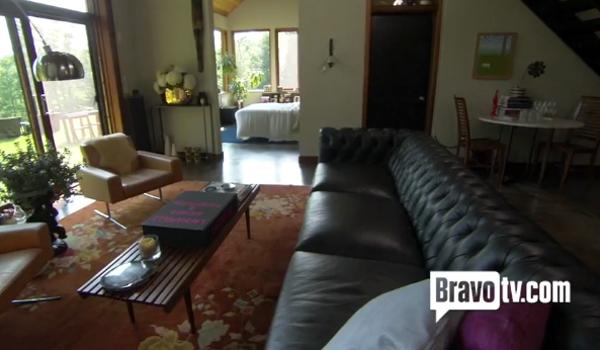 Heather Thomson's Berkshires Living Room
"While Aviva's living room reflects a more conservative businesswoman, Heather's living room in the Berkshires reflects someone who loves design," says Tisha.
There's a mid-century vibe going on with the decorations in the room, and Tisha says this represents Heather's "desire to create new things with form and function" and her success in her shape wear line.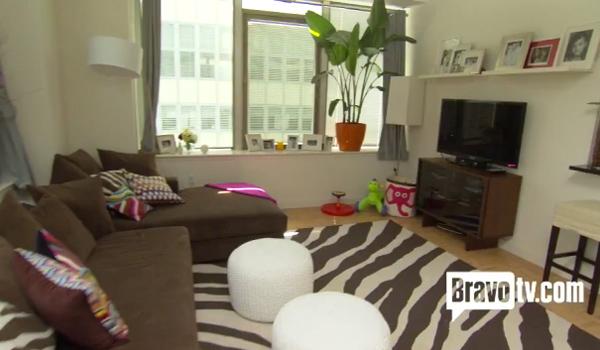 Kristen Taekman's Living Room
"Like the energy supplement that her husband founded, this room has plenty of energy. Kristen is a professed Elvis fan and perhaps the Jungle Room is the inspiration behind the animal print theme in her living room," she says.
Tisha says all those toys in the room represent Kristen's devotion to motherhood!
The "no frills" atmosphere of her living room could mean that Kristen isn't the type of gal to put up a front for the cameras.
Reza Farahan Taste-Tests the Housewives' Booze!
What do you think of these predictions? Do you think they are accurate? Tweet @OKMagazine and leave a comment below.