NEWS
Dreamy Cast Members at 'Inception' Premiere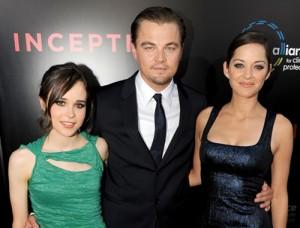 Inception's intriguing story line brought stars together Tuesday night in L.A. The dream-chasing co-stars, Leonardo DiCaprio and Ellen Page, joined their cast to kick off the action-filled film. Director Christopher Nolan appeared, proudly presenting his perspective on the world of dreams. He said his goal was to depict dreams as realistically as possible, as opposed to animating the film. Christopher's ability to take viewers' imaginations to the next level has always been extraordinary.
Article continues below advertisement
OK! GALLERY: INCEPTION PREMIERES IN PARIS
The L.A. premiere was definitely a teaser, and Leo fans are in for another ride. Inception is unlike any other movie we've seen these stars in before. Their collaboration is what most of us really look forward to watching!
OK! GALLERY: MARION, LEO & ELLEN MARK THE BIRTH OF INCEPTION
With Ellen, Leo, Marion and Joseph Gordon-Levitt starring in the movie, Inception seems to have made an impression and people are starting to talk. It's probably because this isn't the first time Leonardo has been in someone's dreams!