NEWS
Drew Barrymore to Direct Twilight Film?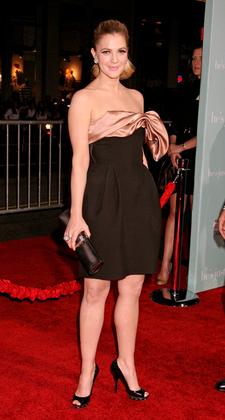 The producers of the Twilight series of films are nothing if not creative when it comes to picking directors. First, they land indie-film darling Catherine Hardwicke to shoot the saga's marquee title, and then they go and get Chris Weitz, one of the geniuses behind American Pie. But that's nothing compared to the latest news about a possible director — none other than Drew Barrymore!
According to a report on EW.com, the former child star, who just finished helming her directorial debut, Whip It!, is one of a "select group" of possible directors for Eclipse, the third film in the series.
Article continues below advertisement
Stranger things have happened — just ask Ron Howard, who made the successful transition from child star to respected, Oscar-winning director. But then again, he never danced topless on David Letterman's desk.