NEWS
Drew Barrymore: The Recluse?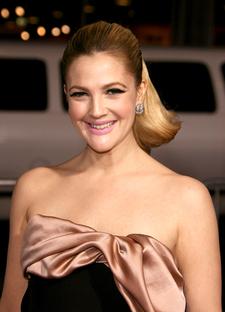 Are we about to see a very different side of Drew Barrymore?
The legendary party girl says that she has stopped talking to her friends, quit going out and generally "shut out the world."
The He's Just Not That Into You star told Elle magazine that she's tired of the "optimisic love stories" she's been doing for the last 10 years, and that she's reinventing herself as an intense method actor.
And the first movie to get the new Drew treatment is the upcoming HBO drama Grey Gardens, in which she does a drastic reinterpretation of the character Little Edie.
Article continues below advertisement
She told the May issue that when she met with an exec before the project began, they were stunned by what that blond from the Wedding Singer and 50 First Dates brought to the table.
"He started looking through my binder, and I saw his demeanor change, actually noticing all the hard work I had put into it. So I just put it out there.
"I said, 'Look – I have all of this inside of me, and I promise you that I will change my face to be her. I will learn how to stop talking out of the side of my mouth. I will go to school to relearn body language. I will shut out the world. I will not talk to my friends. I will give up my life for this, because I don't think you can play this character and have a social life and balance the two mentalities. I won't act. I'll become this person.'"
Drew also said that she split with long-term boyfriend, Strokes drummer Fabrizio Moretti, in 2007 because one day she felt: "I have to be on my own".
But isn't this taking things a little far, Drew?
And does this whole hermit thing explain why things weren't going so smoothly with Justin Long a few months back.
OK!'s STYLE EVOLUTION OF DREW BARRYMORE: