NEWS
'EJNYC' Star Drew Mac On Being 'Sisters' With EJ Johnson & How He's Owning His Music Career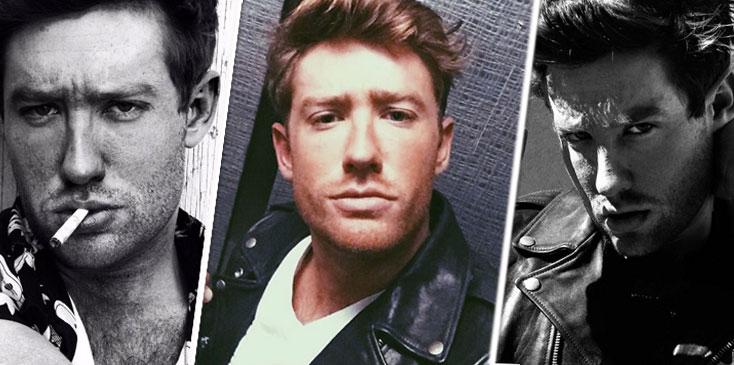 EJ Johnson may own the city, but he's got a tight inner circle held together by his bestie, Drew McNamara AKA Drew Mac.
And while the two have been friends for years, the EJNYC star recently called out his pal, who was born with chronic kidney disease, for addiction on last week's episode of the hit E! show.
But there's more to Drew Mac than just being EJ's best bud—or "sister," as EJ calls him. The up-and-coming musician spoke to OK! about his dynamic with EJ, his upcoming solo music project and set the record straight about that nasty spat on last week's episode before the season finale.
Article continues below advertisement
OKMagazine.com: What's your friendship dynamic with EJ like?
Drew Mac: EJ and I are best friends. Pretty much since the day we met we were attached at the hip. We spent every day together. Our parents thought we were even dating because we spent so much time together. He says we're like sisters. I agree we're like family now and I love being able to work with him now, too.
OKMagazine.com: On the last episode, EJ called you out for alcoholism, how did you feel about that?
Drew Mac: He was worried about my health and being in New York, I was partying a lot and I got kinda caught up in the social scene a little bit. And he was just worried. I got a kidney transplant and he was just being a good friend and looking out for me.
OKMagazine.com: How's your health now?
Drew Mac: I'm working and taking it day by day. I'm not going clubbing. I'm strictly focusing on my music. I'm really trying to cut back on everything.
Article continues below advertisement
OKMagazine.com: You just moved back to Los Angeles and now working on fashion and music. Tell us about that.
Drew Mac: I've been back in Los Angeles and I've never been happier. I'm in the studio almost every day. New York was really inspiring for me in a lot of ways and my songs are kind of flowing out of me right now. I'm hoping to actually release one of my songs, maybe even an EP, in the next couple of weeks. I don't have a release date yet but pretty soon.
OKMagazine.com: There's a lot of Internet speculation about what boy band you were in, so can you set the record straight?
Drew Mac: I was in a boy band called I Am Him and it was formed by Grammy-award winning producer Steven Russell and then we changed our name to Finale, which I think is why there's a lot of speculation. It was a great experience but now my music is completely different and it's pretty much the opposite of boy band. This is all me and I'm finally getting to do it my way and I'm really excited about it.