NEWS
To Drink or Not to Drink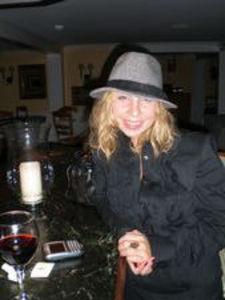 I drink often, obviously, I'm Society Editor of a national magazine and a large part of my position entails jetsetting around from party to party, sampling libations one pass cocktail tray and open bar to the next.
Yet, because I drink with such regularity, and because going out and 'getting wasted man' never particularly appealed to me, I don't necessarily drink a lot when I go out, just a few glasses of wine, couple of martinis, tequila on the rocks when I'm tired.
Article continues below advertisement
Every now and again I'll not drink for a bit to prove that I can have fun sober and see if my body feels any different a couple of weeks alcohol-free. This usually coincides with being on antibiotics, as it started this time.
After the sugary concoctions I consumed in Antigua I was happy to stay away from liquor for the days following - which eventually led into the hospital visit, antibiotics and doctor recommending, 'Don't drink on these."
Which brings me to two debates I have with myself and I think are common- can you/should you drink on antibiotics - and does red wine count?
The first 12 days I didn't have a drop of alcohol - despite three nice dinners, a dive bar to see a band, the fancy hugo boss affair where champagne was flowing and I had to bop around on the dance floor sober and hosting a dinner party for 40 people including Harvey Keitel the opening night of the Hampton's Film Festival ! Instead, I had cranberry/soda with lime and I realized, quite like smoking must be, a part of the experience is just having something to sip and hold.
Article continues below advertisement
Day 13 was day 2 at the Hamptons Film Festival and over at The Hedges Inn, the quaint bed and breakfast where a few OK!ers spent the weekend (as well as Marcia Gay Harden and some cute boys from Heineken), Carol was behind the bar pouring pinot noir to complement the decadent fruit and cheese spread that graced the bar top for happy hour.
I immediately justified the single glass as antioxidants for medicinal purposes. When I had the second glass I justified that the first was really only half a glass and this the other half. I did the same thing the next night. But is two glasses of red wine that bad on your body or your waistline?
In many European countries kids drink wine with meals. French woman drink wine like we drink our chemically-laden fruit juices and they're notoriously slim. It's even said that their moderate and daily consumption of red wine may be the most likely reason they suffer so few heart attacks and two to three glasses of wine a day reduces death rates from all ailments by up to 30 percent.
So, in my mind the detox continues. Beating myself up about indulging in the healthy libation can only lead to stress - which is not healthy, so I'll refrain. Cheers.