NEWS
OK! Exclusive: Duck Dynasty's Sadie and John Luke On The Robertson's Christmas Album And How Their Dog Once Ruined Christmas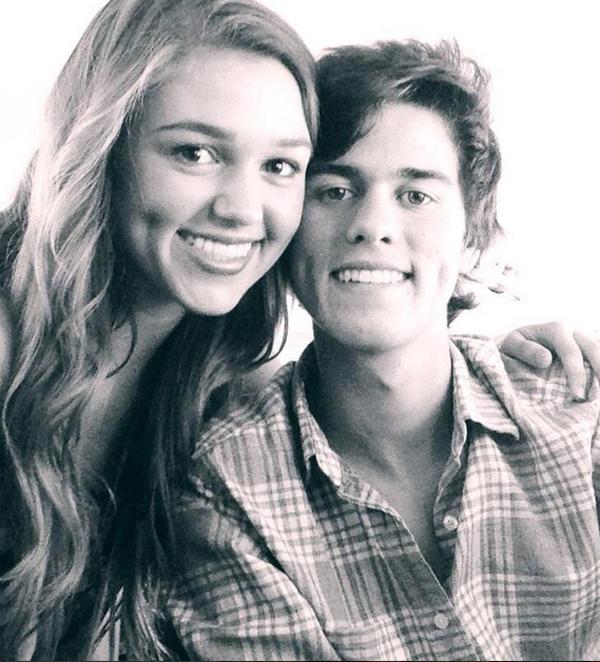 Newsflash: The Robertson family can sing! The stars of A+E's Duck Dynasty have just released their first country album, Duck The Halls: A Robertson Family Christmas, which is the family's hilarious take on classic Christmas tunes. And we hopped on the phone with Sadie and John Luke Robertson to chat all about it. Who's the best and worst singer in the family? Which current pop song is the Robertson's jam right now? And what was Sadie's worst gift-giving experience ever? It's all below:
Article continues below advertisement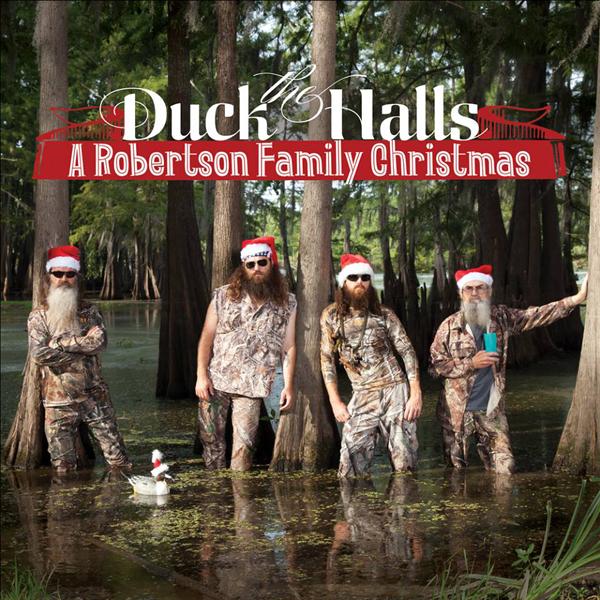 OK!: What was it like spending time with your family in the studio to record the album?
Sadie Robertson: It was pretty hilarious to see everybody and to hear their voices and stuff. I mean, we don't usually sing in front of each other but we had to at this point so it was a lot of fun.
OK!: Who is the best and worst singer in the family?
SR: Best is Misty by far. Worst is probably John Luke...
John Luke Robertson: Alright. Ok...
SR: Misty didn't even let John Luke sing on the album.
JLR: I didn't even make the cut.
OK!: Are you upset, John Luke?
JLR: No.
SR: It's kind of expected for him.
JL: Yeah I saw it coming. She said I can be the director.
SR: In the nicest way possible of saying, "please do not sing."
JLR: Please just keep it quiet.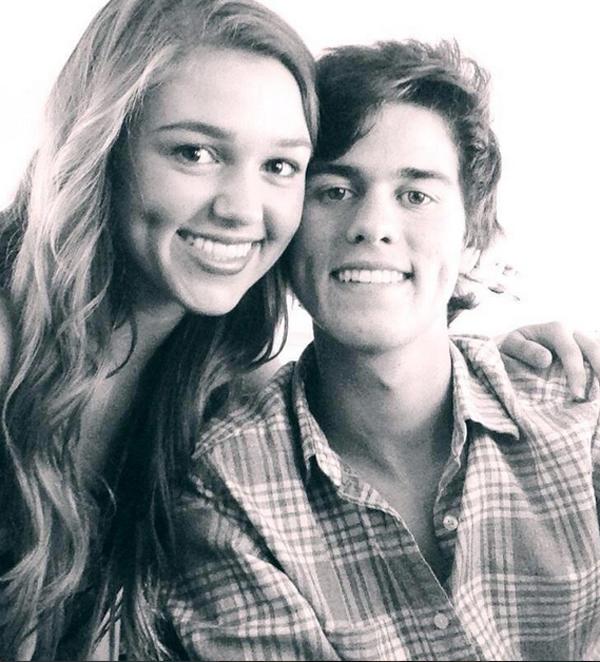 OK!: Oh no! What song that's on the radio right now would you want to record that's not a Christmas song?
Article continues below advertisement
SR: Um..thats a hard one.
JLR: That is a hard one.
SR: Well, my favorite song right now is "Wake Me Up" by Aviici, so that'd probably be fun to do. Or what about "Royals." We all sing "Royals" in our family so much. It's like our song right now.
OK! News: Watch Jamie Lynn Spears' Country Music Video
OK!: What can you tell us about your Duck Dynasty Christmas special this year?
SR: Well, all the Robertsons get together and we are actually doing a play of the Christmas story so thats exciting. Everybody has their own part and it shows the true meaning of Christmas.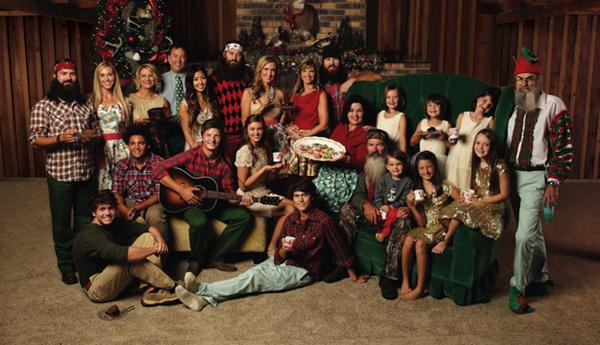 OK!: Do the Robertsons have any unusual holiday traditions?
SR: I don't know what everybody else does but I guess we may eat a little differently. We have our country foods out there like duck and squirrel brains and all that good stuff.
Photos: The Teen Mom Baby Daddies With Their New Girlfriends
OK!: Whoa! Squirrel brains! Can you tell me the best and worst gift you've ever gotten for the holidays?
SR: Best gift was we got this little dog—it's a long haired Chihuahua named Max and my mom completely surprised us. We'd been wanting a dog that whole year.
Article continues below advertisement
JLR: One year I got a hedgehog and…
SR: He was dying to get this hedgehog. He said 'mom, this is what I want.' And my mom got him a stuffed animal hedgehod instead of the real thing!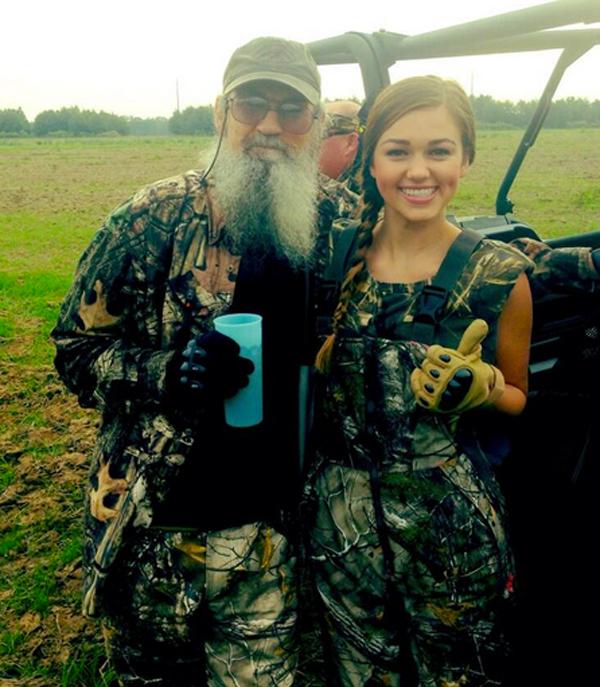 OK!: What's the best gift you've ever given someone else?
SR: Oh, this is a funny story. So I bought my mom this ring. It was a really nice, expensive ring, and my dog that she got me ate it. (Laughs). So it never got to her.