NEWS
DVR THIS: The Biggest Loser Finale!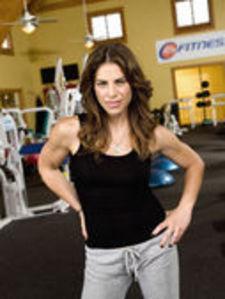 The Biggest Loser season finale airs tonight, and no, I am not surprised that Jillian Michaels is the first trainer to have her contestants, the rejected Black team, sweep the final four. Girlfriend had them running across terrains of sand while she was strapped on their back screaming, "push through it!" (I'm so getting her workout video for Christmas!)
The whole Loser gang will be back tonight to show just how much weight they've lost since leaving the Biggest Loser campus. One of the final four from the Black team, Bill, Julie, Isabeau or Hollie, will be crowned this season's Biggest Loser and go home with $250,000. (That can buy a lot of personal training sessions!). I'm hoping it's Julie. Going through this experience has done so much for bolstering her self-esteem. But I would bet my low-cal soy chai latte on Isabeau. She started the game at nearly 300 lbs. She could easily drop more than half her body weight and not dip into dangerous pre-baby Nicole Richie numbers.
Article continues below advertisement
I'm also hoping Kae gets to take home a little sumethin', sumethin' for how she kicked butt (and lost half of it!) through the game and beyond. In my book, she is the best Biggest Loser competitor ever!
The Biggest Loser, season finale, airs Tuesday, Dec. 18 at 9 p.m. on NBC.