NEWS
DVR THIS: Criminal Minds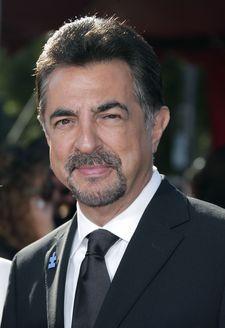 Tonight's killer on Criminal Minds likes to pull a sick trick, posting pictures of his victims' whereabouts before he murders them. But fans will be in for a treat when The Starter Wife's Joe Mantegna joins the cast as Agent Joe Rossi. Co-star A.J. Cook gave me the profile on the team's newest member. "He's basically the opposite of Jason Gideon, the character Mandy Patinkin played. He's a veteran who's gone on and written books and really doesn't have to come back to the business," she shares. Agent Rossi's Scrooge side comes out dealing with the team's female members. "He's just not used to seeing women in this profession, so he clashes with the women," says A.J. , who also reveals that J.J. is finally going to get some romance this season. Could Agent Rossi be the object of her affection? "Now that would be interesting," A.J. laughs.
Article continues below advertisement
Criminal Minds airs Wednesdays at 9 p.m. on CBS.