NEWS
DVR THIS! Miss Guided Season Finale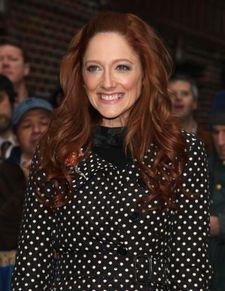 If you haven't caught TV's cutest new show Miss Guided, starring Judy Greer as Becky Freely, a high school guidance counselor, make sure you tune in tonight for its season finale. Rumor Willis makes a guest appearance as a delinquent teen who gets detention, and, yes, stepdad Ashton Kutcher executive produces the show!
Playing Becky, a former misfit student who now advises misfit kids, hasn't been too difficult for Judy, who admits she was a just one of the regular people during her high school daze. "But I don't have bad memories of it," she says. "It's in perspective. It was what it was. Two of my best friends from high school are still my best friends, so how bad could it have been?"
Article continues below advertisement
A lot better if more substitute teachers looked like Ashton, who recently guest starred on the show. His character Beaux had a thing for Becky! "I couldn't believe we were kissing in that episode," Judy exclaims. "I was like, 'Oh my God, I can't kiss him!' I was so scared, so nervous, but excited at the same time." Ashton's wife Demi Moore, who was at the set that day, wasn't phased by Judy and Ashton's lip lock. "She's always hanging out," Judy reveals. "It was nice because they were so sweet and in love all the time."
Catch Miss Guided, season finale, on Thursday, April 3 at 8:30 p.m. on ABC.