NEWS
DVR THIS! A Teacher's Crime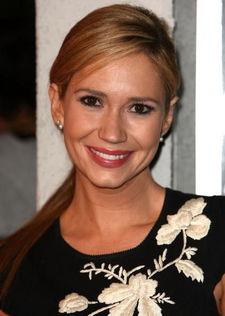 There's nothing like chilling at home on the weekend watching Lifetime's Saturday night thriller, and this one is no exception! The Bold and the Beautiful's Ashley Jones stars in A Teacher's Crime, playing an attractive high school teacher who is unwittingly pulled into a con by one of her students.
"She is a very approachable, good-hearted woman, and she becomes a target to a con man's twisted game," Ashley reveals. "It's a really good, guilty pleasure thriller movie."
Article continues below advertisement
The best part of any Lifetime film is when the woman wronged seeks her vengeance. "There is a point where she is really hurt and she steps outside of her comfort zone to confront what she's afraid of," Ashley says. "It's all right there on camera when she figures it all out. I definitely had my moment."
I know you did, girl! Don't let any man treat you wrong!
A Teacher's Crime airs Saturday, May 3 at 9 p.m. on Lifetime.