NEWS
DVR THIS! True Beauty finale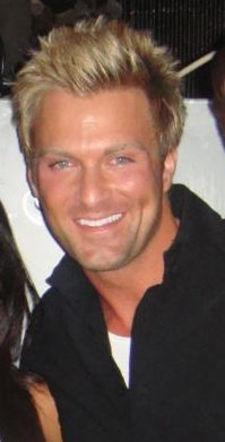 UPDATE: The beauty queen won. Congrats Julia!
Every once in a while, I get totally hooked on a reality show that's just a little bit out there.
So you know my booty will be glued to the couch tonight to catch the True Beauty finale.
Just in case you haven't been watching, it's the Ashton Kutcher/Tyra Banks joint venture where beautiful people think they are being judged on their looks, but are secretly tested on their inner beauty as well.
Article continues below advertisement
The hidden camera tests have been hilarious. The makeup artist who was crying on her phone while at work? Honey, if I had a hissy fit in my cubicle, it would be my last, okay? The little girl lost on the street? It's unfortunate, but a man coming up to find out if she's alright could send the police running to the scene.
Seriously, the contestants – especially ones who have been to the elimination room before – had to know something was up, right?
According to Chippendales star and protein shake-loving Billy Jeffrey, who's one of the remaining three in tonight's final elimination with Julia Anderson and Joel Rush, the answer is yes, the contestants did have an inkling that there was more going on than meets the eye.
"I sort of knew that there was something else going on here," he told me a few weeks back during a screening party in New York City. "But you're not sure, and you're so caught up in the competition, you can't think about it too much."
I'm sure he'll be thinking about it tonight as the show crowns a winner!
If I had to chose, my bet would be Julia. She's never been to the Hall of Beauty for elimination, and she was nice to the loner kid during the fitness challenge.
You remember how high school was, so that really was a sign of inner beauty.
Catch True Beauty, the finale, Monday, Feb. 23 at 10 p.m. on ABC.