NEWS
DWTS Contestants Soldier On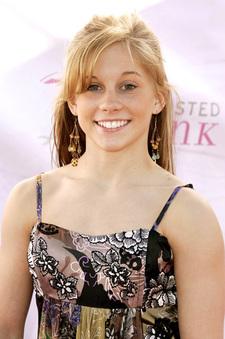 There's been a lot going down on the Dancing With the Stars set, besides the mamba and the quick-step, that is.
Shawn Johnson has thanked fans after a stalker with two loaded guns in his car was found near the Dancing With the Stars set in L.A. on March 24. A restraining order has been issued against Robert O'Ryan, 34.
"Everyone keeps telling me to 'just keep smiling' and go on like everything is okay," the gymnast, 17, wrote on her blog.
Article continues below advertisement
Meanwhile, an injured Holly Madison, 29, described her bruised rib as "not too serious." She told NYC's radio station WPLJ on March 30, "There's nothing I can do but rest."
The same advice goes for Steve Wozniak, 58, who has a fractured foot.
"He wasn't created to dance, but he's found a way," judge Carrie Ann Inaba tells OK!.