NEWS
DWTS Girls Face Illness Together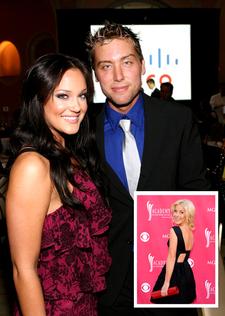 Dancing With The Stars pals Lacey Schwimmer and Julianne Hough are supporting each other after discovering they both have the same painful illness.
Award winning choreographer Julianne, 20, was recently diagnosed with endometriosis -- a common condition in which tissue from the uterus grows in other parts of the body -- and was able to help her friend realize that she was suffering from it too.
Pro dancer Lacey tells OK!, "After a week of extreme headaches, weakness and body aches, I got checked out after hearing the symptoms from Julianne," Lacey, 20, says of the condition.
Article continues below advertisement
Lacey, who is Lance Bass's partner on DWTS, adds, "Julianne was happy I caught it before it worsened."
According to specialist Web site endometriosis.org, the disease is one of the most common causes of pelvic pain and infertility in women.