NEWS
DWTS Judge Battles Prostate Cancer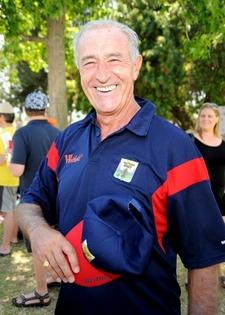 Dancing With the Stars judge Len Goodman just revealed he's battling cancer, and is recovering from surgery to remove a tumorous growth in his prostate gland.
The British judge tells the Daily Mail he feels "right as rain" now, after keeping his struggle secret, even from his employers at BBC's Strictly Come Dancing, which he judges in the UK.
"I've had the surgery now. Everything's gorgeously good," he says. "I'll be back in September for sure."
Article continues below advertisement
Len says he first discovered he had cancer in March, but waited on treatment so he could finish DWTS.
"I could have said 'sorry' and not done the show, but the doctors felt I wasn't riddled with it and it wasn't so far advanced that it was a life-or-death scenario," he said. "It takes a few weeks to get everything set up for the operation anyway, so I went ahead and did the show. I had the surgery done as soon as I got back from America."