NEWS
DWTS Shocker! Sabrina Eliminated!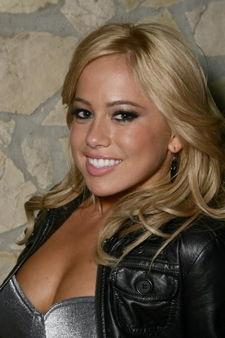 In perhaps the most shocking twist in the history of Dancing With the Stars, Cheetah Girl Sabrina Bryan was high-kicked off the hit show Tuesday night!
After apparently too few viewers voted for the assumed front-runner, Sabrina's shocked fellow contestants surrounded the petite singer and partner Mark Ballas backstage to offer hugs and condolences.
"It's sad to go," Sabrina told OK! following the Oct. 30 show. "We're not ready to go. We had so many ideas. I have such amazing fans — I'm assuming they called in and it just wasn't enough this week."
Article continues below advertisement
The perpetually upbeat performer also plans to throw an
elimination bash with her fellow contestants. "I'm going to make more memories
with them tonight, because I'm going out. This Cheetah is on the prowl
tonight!"
Sabrina, who has been romantically linked to dance partner, hinted that the elimination might bring them even closer. "I'm happy Mark and I now get to just be friends, to know each other and not have the stress of the show."
Next up for the young cutie, who tells OK! she really wants a woman to win this season, is a Cheetah Girls concert tour and a movie, The
Cheetah Girls Go to Bollywood, set to start filming in India in
January. But what is she most looking forward to after six weeks of competition? "A massage!" Sabrina laughed to OK!.
Meanwhile, Sabrina's stunned DWTS co-stars weighed in. "I think they need to recount the votes," declared Mel B., while Mel's dance partner, Maksim Chmerkovskiy, tells OK!, "This is the most shocking elimination show of all the seasons."
While shock swirled through the ballroom after the show, there was additional drama, as a bad case of food poisoning landed Jane Seymour in the hospital and prevented her from attending the elimination show. Her partner Tony Dovolani told OK! "She's still in the hospital just to be safe, just to check herself. I've spoken to her. She's feeling great. I have no idea what she ate."