NEWS
'Eclipse' Script Leaked?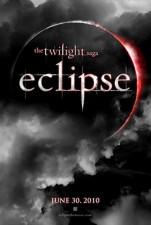 Listen up Twi-hards — good (or maybe bad) news about the next installment of the Twilight Saga, Eclipse. Reports are surfacing that the script for the third film has been leaked. An earlier version of the screenplay belonging to Jackson Rathbone, who plays Jasper Cullen, was reportedly leaked as a downloadable pdf file, Deadline.com reports.
Luckily, the script was old, and not the shooting script, according to Nikki Finke at Deadline.com.
Article continues below advertisement
This is not the first time Twilight material has been leaked.
Author of the series, Stephanie Meyer, encountered some troubles with leaked information. She stopped writing Midnight Sun, the fifth novel in the series, after a draft was leaked on the Internet in September 2008.
We're not sure if we can believe it until we see the "leaked" material — but we don't know if we want to! Regardless, Eclipse is sure to rake in big numbers (and big bills) at the box office this summer.